Mongolia and France have signed a protocol for uranium mining in Mongolia, worth $1.7 billion, during the state visit of Mongolia's President to France.
The protocol lays the groundwork for an investment agreement that promises to be mutually beneficial for both parties. The finalization of the investment agreement is anticipated by the end of the year and will establish a long-term partnership between French company – Orano Mining – and the Mongolian Government, centered around the uranium project called "Zuuvch-Ovoo".
Orano Mining, with more than 25 years of experience in the nation, conducted a successful industrial pilot at the uranium project between 2021 and 2022. This pilot confirmed the economic, environmental, and societal viability of the project located in the southwestern Mongolia. "Zuuvch-Ovoo" is a collaboration between Orano Mining and the Mongolian state-owned company MonAtom through their joint venture, Badrakh Energy.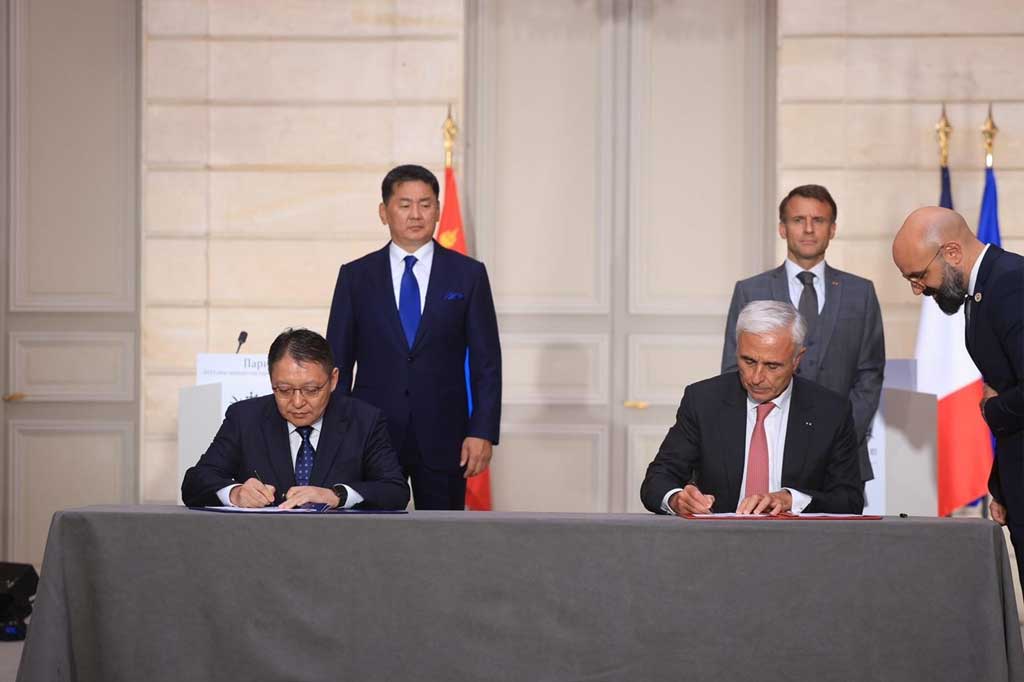 With the prospect of high uranium demand worldwide over the next few decades, the World Nuclear Association says Mongolia has around 60,500 metric tonnes in reasonably assured resources while the "Zuuvch-Ovoo" deposit has resources of over 54,000 tonnes of uranium. The French government believes that the uranium project in Mongolia could account for 4% of global uranium production in the future.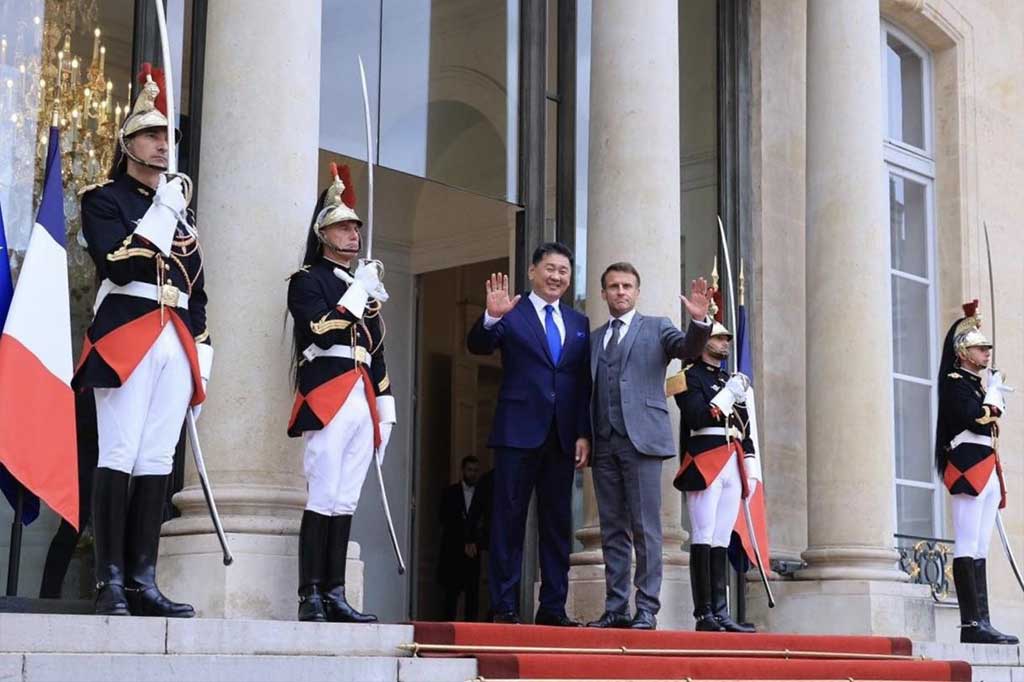 In May of 2023, Emmanuel Macron became the first French President to visit Mongolia in a sign of warming ties between the countries. Meanwhile, Mongolia's President has conducted his 3 day state visit to France on 13th of October.