Mongolia is the third biggest producer of fluorspar in the world after China and Mexico, and fourth in the world with its fluorspar reserves. In addition to neighboring China being one of the largest producers, it also purchases fluorsphor from Mongolia.
GOLD DEPOSITS IN MONGOLIA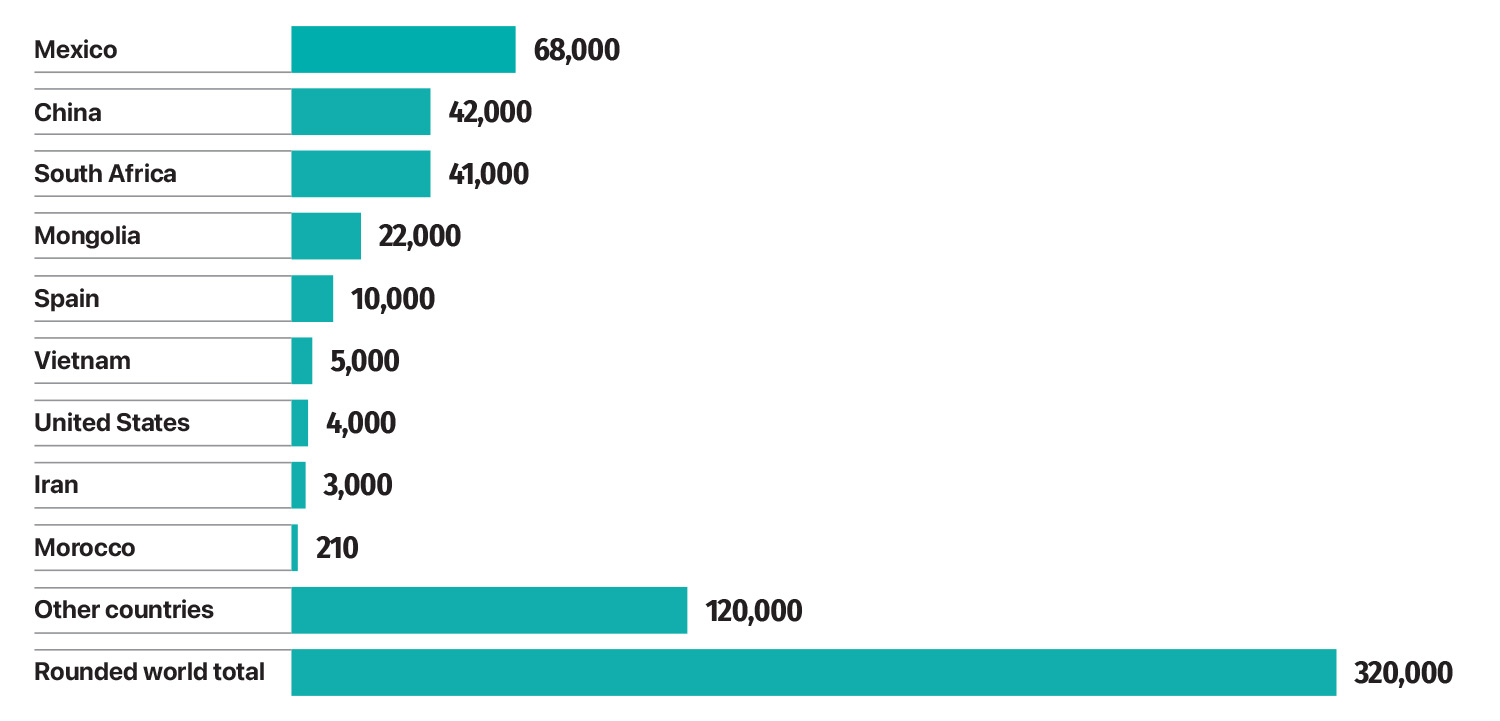 At the end of 2022, Mongolia has 212 valid fluorspar exploration and mining licenses, which accounts for 12.4% of all total mining licenses issued and 2.3% of the total area licensed for exploitation.
NUMBER OF VALID FLUORSPAR LICENSES FOR EXPLOITATION (AS OF 2022)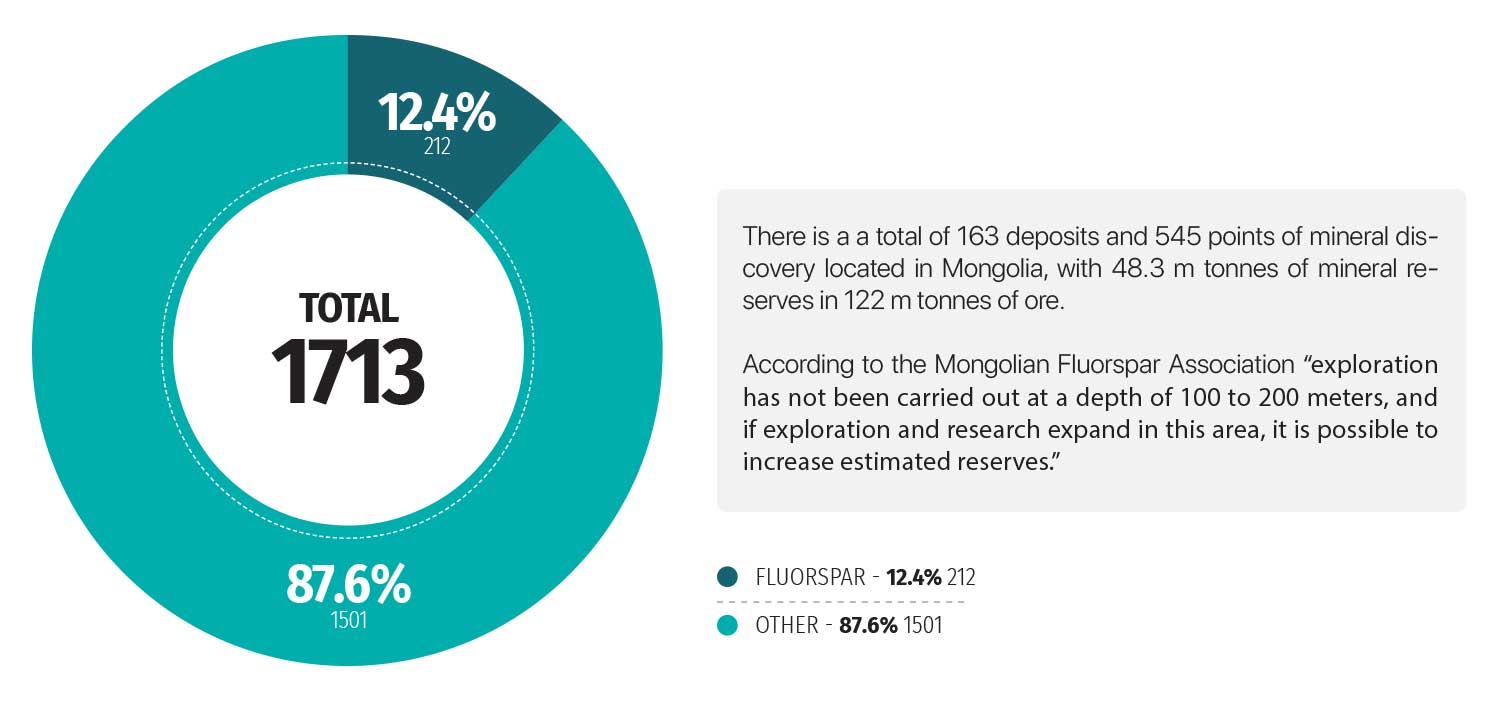 There is a a total of 163 deposits and 545 points of mineral discovery located in Mongolia, with 48.3 m tonnes of mineral reserves in 122 m tonnes of ore. According to the Mongolian Fluorspar Association "exploration has not been carried out at a depth of 100 to 200 meters, and if exploration and research expand in this area, it is possible to increase estimated reserves."
FLUORSPAR MINE PRODUCTION WORLDWIDE IN 2021, BY COUNTRY

Global production of fluorspar in 2018 reached 6m tonnes, of which 9.3% was produced in Mongolia. In 2020, Mongolia produced more than 10% of the world's total production of 7.2m tonnes. Excluding its two neighbors, Mongolia has exported small quantities of fluorspar to South Korea on a trial basis before. Export to China first started in 2002. According to statistics fluorspar production and exports declined in 2010-2015 but have been steadily recovering since 2016.
Fluorspar production and export (2000-2021)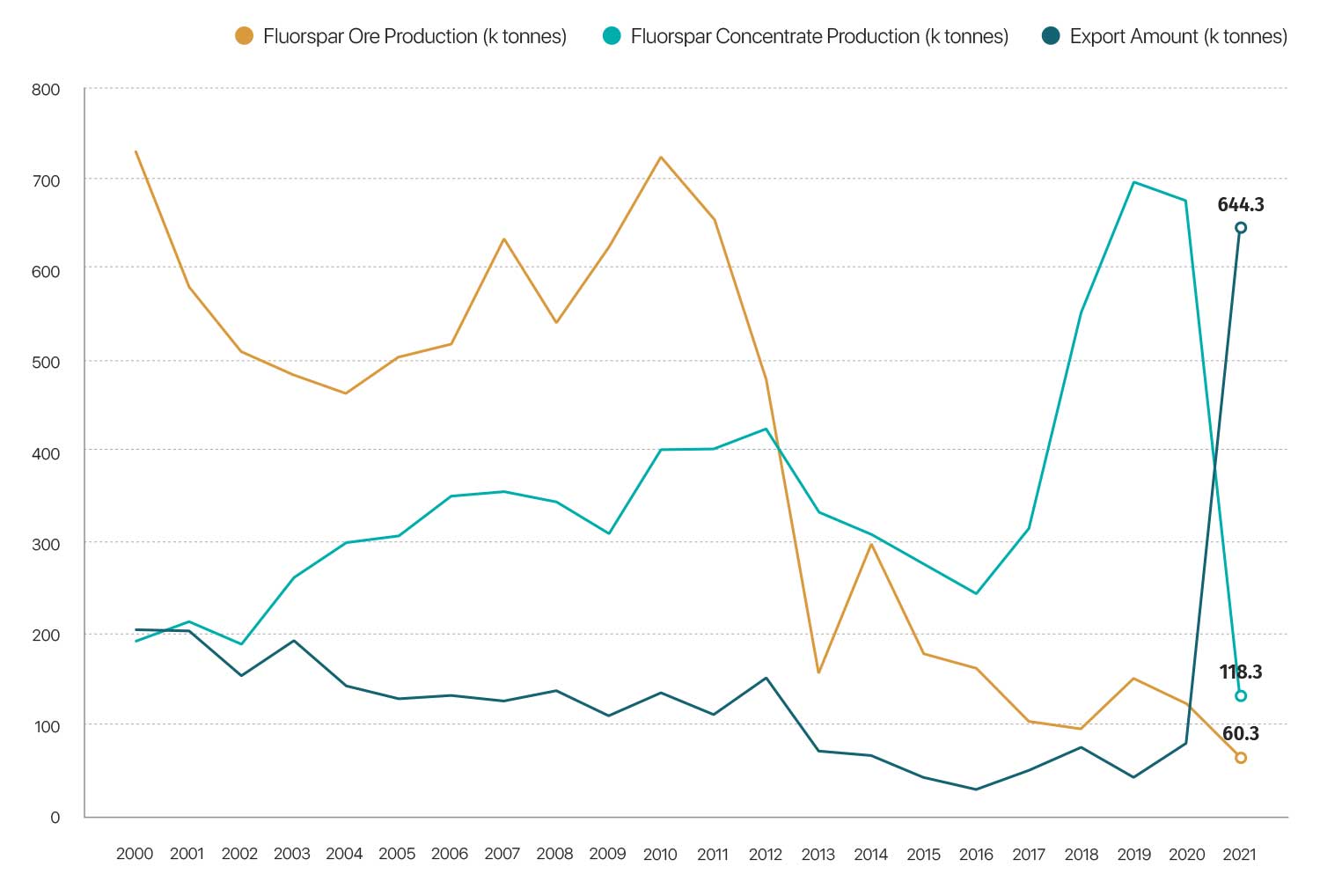 Source: The National Statistical Office of Mongolia
Mongolia's fluorspar export by country as of 2020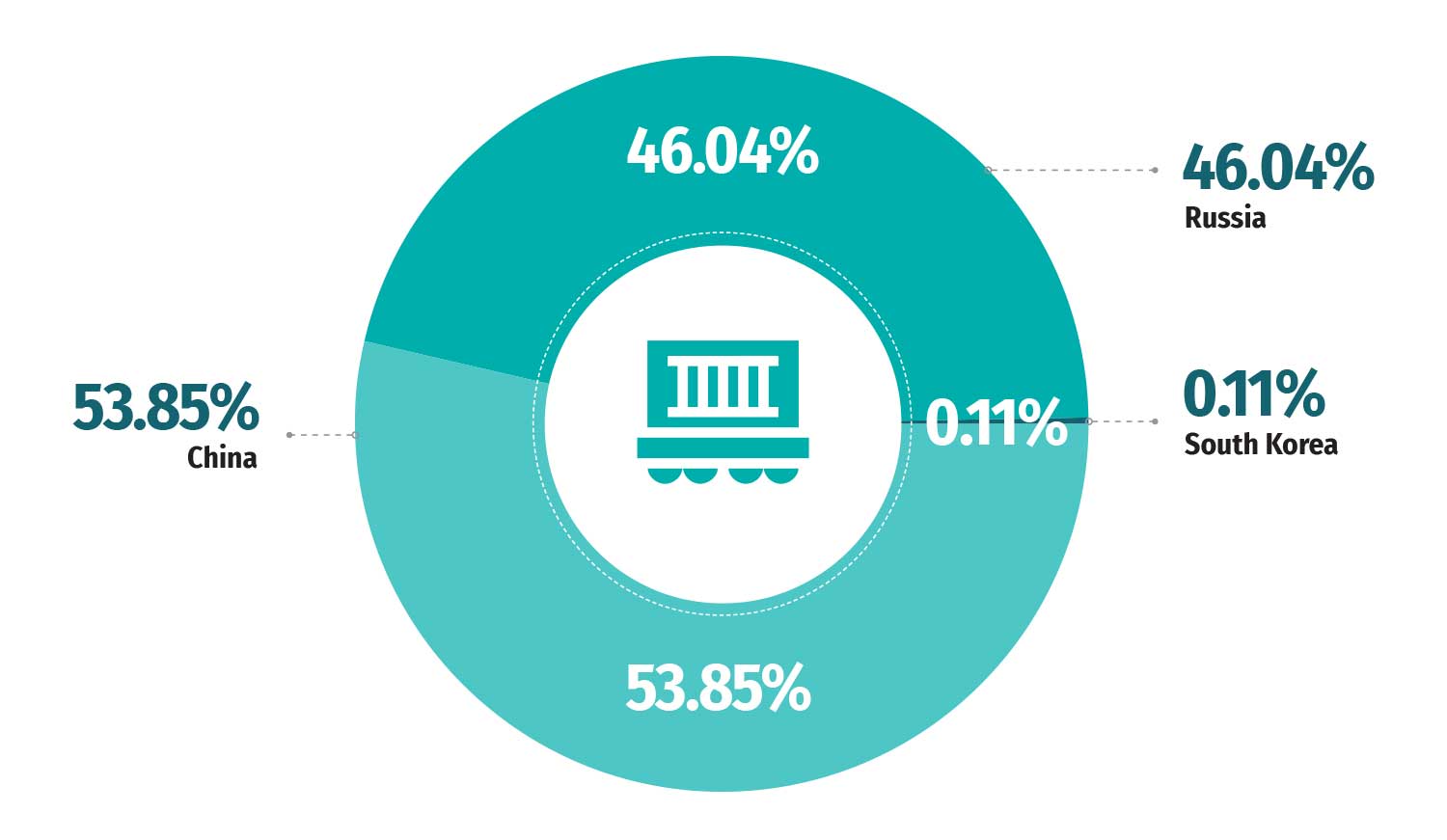 The Government of Mongolia is seeking to adopt a "Special Program to Support Fluorspar Production and Exports." The draft proposal estimates that by 2025, annual fluoride exports will reach $350 m.